Britain is a varied and rich land when it comes down to bike riding, so no matter where you happen to live in the United Kingdom, you never really need to travel that far in order to experience scenic cycling. Going out cycling is a great activity because not only is it free, but it is extremely good exercise and can be done with your friends and family. Below we take a look at some of the best cycling routes that the UK has to offer.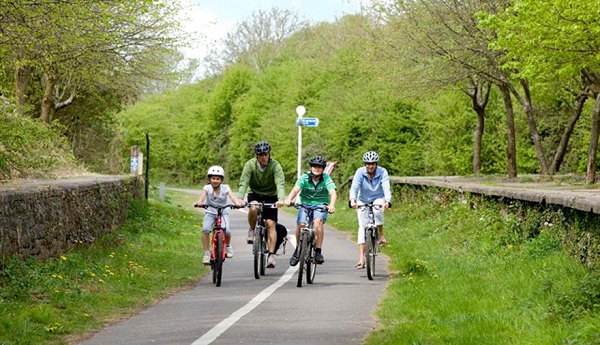 Bristol to Bath Path, Easy, 15 Miles
Connecting Bristol and Bath, two great cities in the South of England, is a 15-mile long road path that is known to the locals as the Bristol to Bath Path (very inventive name, we know). No matter if you are a commuter, racer, pensioner, adult, teenager, or toddler, this is a path that sees cyclists from all age groups and abilities. Along the way you can stop off for a delicious ice cream at Warmley Cafe, watch a steam engine at Bitton, and enjoy a spot of lunch at one of the pubs in Saltford.
Camel Trail, Cornwall, Easy, 18 Miles
This is a car-free path for cyclists and walkers and will take you past the stunning scenery of the Camel Estuary. Some of the region has been declared as an AONB (Area of Outstanding Natural Beauty), and you can come across wildlife such as dormice, otters, bats, and kingfishers. This path runs along an old railway, so it is completely flat and perfect for the elderly and kids. Five miles along this path you will come across Wadebridge, and then six miles from Wadebridge you will reach the Bodmin Moors.
Merthyr Tydfil to Brecon, Hard, 25 miles
This cycling route begins in the Merthyr Tydfil's industrial landscape which, we admit is not really the best place to start a scenic cycling route, but bear with us a moment as this is a trail that goes from one extreme to another. Before you know it you will have left the industrial landscape and will be cycling beside the River Taff and then over the amazing Cefn Viaduct before you being a gentle climb up to three reservoirs - Pentwyn, Pontsticill, and Talybont. Further down the path you will reach stunning watefalls and then you will get to enjoy mountain landscapes as you enter the quaint town of Brecon.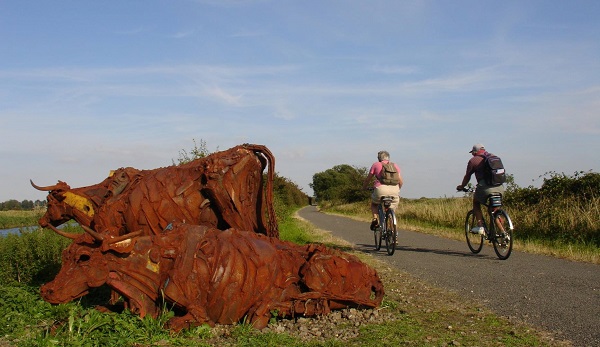 Lincoln to Bardney, Medium, 18 Miles
The Water Rail Way route, which is a traffic-free path, starts at Lincoln's majestic cathedral and follows along the unused railway line. However, there are some steep climbs along the way, which is the reason this route has a medium rating and not an easy one. As you are cycling this path, you will pass by the fenland scenery as well as come across a number of artworks that were inspired by writings by Lord Tennyson. The 18 miles actually includes the return journey to Lincoln, so if you are looking for something a bit more challenging, carry on cycling to Boston, which will make it 33 miles both ways.
Slieve Croob, Northern Ireland, Hard, 25 Miles
Located just south of Belfast, the Slieve Croob cycling path offers stunning views across the sea to the Isle of Man. This cycling route stats in Castlewellan, a small market town, and takes you through the Forest Park and alongside Slieve Croob mountain, which is more than 500m above sea level. You should stop off at the Murlough National Nature Reserve along the way and enjoy the miles and miles of shingle and sand beaches. This is a circular route that takes you back to Castlewellan, and there is a challenging climb uphill, so be sure to reserve a bit of your energy for the home stretch.
Loch an Eilein, Aviemore, Scotland, Easy, 4 Miles
It you are after spectacular scenery, then it does not come much more spectacular than the Highlands, that is for sure. This route will allow you to take in the stunning beauty of Loch an Eilein. The majestic sheets of water and the fairytale woodland surrounding the lake should be more than enough to satisfy everyone. In the middle of the lake there is an island with a ruined castle on it. If you want to add a few extra miles to your route, then start at the Inverdruie car park. If you want to triple the distance of the route, then keep on cycling to Loch Morlich.
Source: https://www.boundless.co.uk/be-inspired/travel-tips/best-british-bike-rides